Santa Cruz, CA— March 17, 2022 — Today, on this, the holiest day of the Celtic rock year—and just 13 days after their last album release—the Monterey Bay's premier Celtic rock band announce the immediate release of their newest album, Star of the County Down—a four-song, 14-minute headbanger of an EP.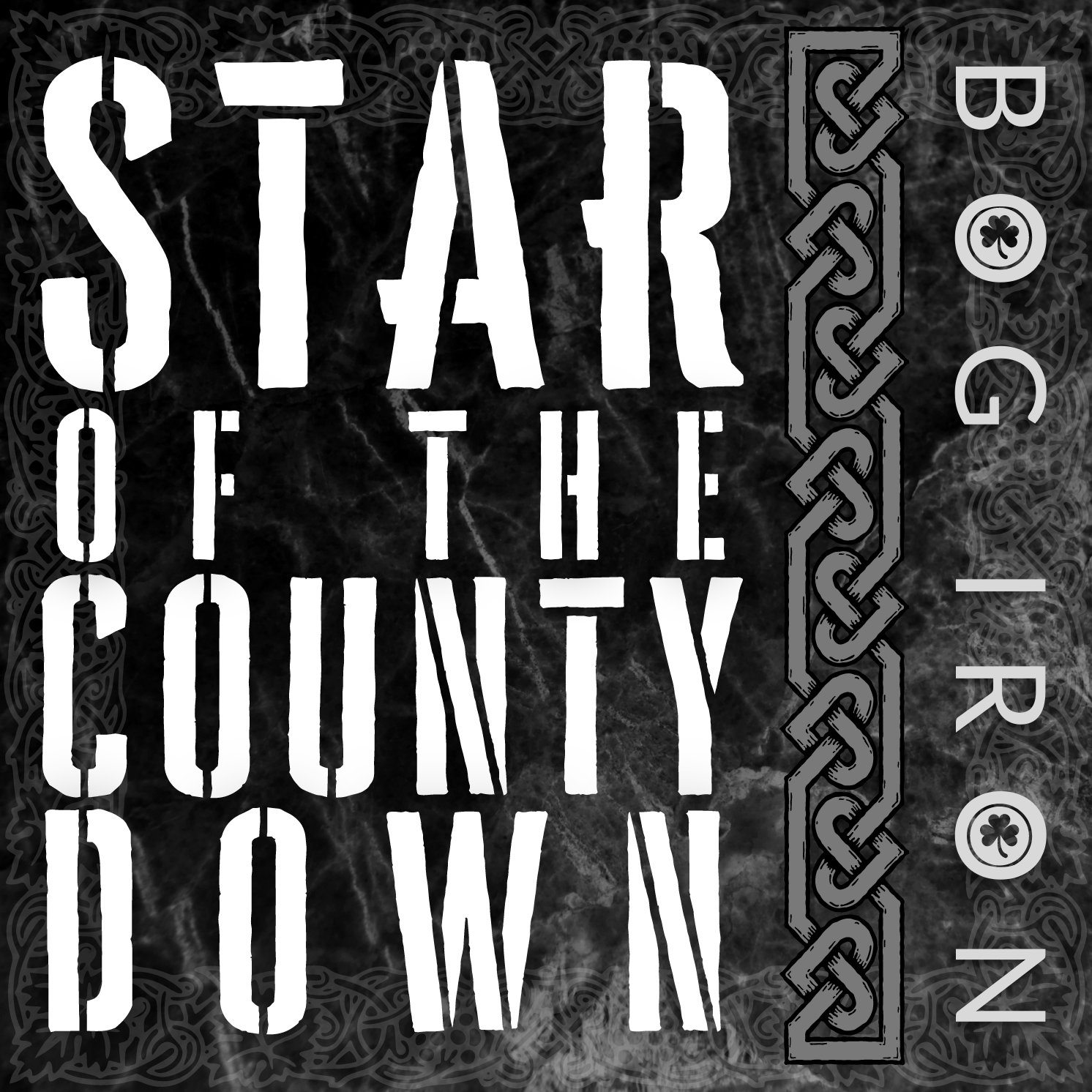 The Tunes of STAR OF THE COUNTY DOWN 
We open with the title cut: a traditional done dirty, with hard bluesy riffs, and a gravelly baritone provided by Patrick Golden, his one and only lead vocal in the Bog Iron catalog. Next is 'Maggie & The Priest,' a punkish blend of two classic trad tunes, 'Sleepy Maggie' and 'The Musical Priest.' (What're Maggie and the priest up to, anyhow…?). Third is the 100% original tune, 'Kerns & Gallowglasses,' (ancient terms for Celtic soldiers, referenced in the opening scene of 'Macbeth'.) This one should come with a warning label: No Bagpipes Were Harmed in The Making of This Tune. What may sound like pipes are Patrick's guitar manipulations—no digital trickery involved. Finally comes 'The Jig of Liam Fitzmurderhorse,' a skull-crusher written in honor of the band's mascot of the same name.